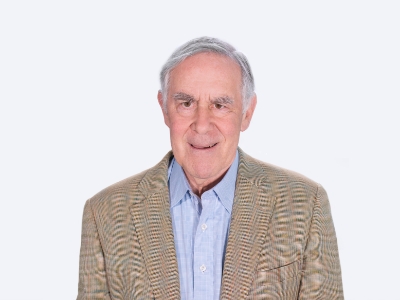 Andrew B. Albert
Managing Director
Andy joined Svoboda Capital Partners ("SC") as a Managing Director and Operating Partner in February 2007 after serving on SC's Advisory Board since 1998. As Operating Partner, Andy works with SC's portfolio companies as well as focusing on underperformance, operational improvements and supply chain efficiencies throughout SC's portfolios and serves on the board of Reliable Parts Holdings, LLC and Cigars Accessories Holdings, Inc.
Andy was formerly CEO of Nashua Corporation, a $300 million publicly traded NASDAQ company that converted, coated and printed paper for a wide variety of business applications. He joined Nashua in April 2000 and became its Chairman/CEO in December 2000. Andy stepped down as CEO in May 2006 and remained Chairman of Nashua's Board of Directors until September 2009.
Prior to April 2000, Andy spent 24 years at Rittenhouse, LLC as Chairman/CEO from 1976 to 2000. During his tenure at Rittenhouse, sales grew from $6 million to $150 million. Rittenhouse was sold to Nashua in April 2000. Andy spent seven years as a commercial banker (1969 to 1976) at Irving Trust Company in New York and American National Bank and Trust Co. of Chicago.
Andy serves on the Board of Directors of Lawson Products and Transco, Inc. He also serves on the Advisory Board of the University of Wisconsin's Weinert Center for Entrepreneurship. Andy also serves on the Board of Directors for the Parkinson's Foundation.
Andy graduated from Washington University with a BA in 1967 and received his MBA from the University of Wisconsin in 1969.